It's 9:22am here in Hawaii and I finished my last final this morning.
I came home at about 9:00am and as soon as I stepped in the door, I threw up ):
I'm not sure why. I was feeling fine until I came home.
Since finals are over, I will be flying back home to Oahu tonight with my doggie (who may be too large to be allowed on the plane -_-')
Hopefully I'll be able to post a bit more but I'm going to be quite busy with Christmas shopping and spending time with family.
My giveaway ends next week saturday :D
I can't wait to go home and see the prizes in the flesh haha.
I bought so much stuff on black friday and cyber monday that I don't remember what I purchased.
It will be a nice surprise (: My lenses I ordered from LensVillage should be arriving soon.
I hope that goes well. I also need to make an updated review on their service.
If you follow me on Twitter, you will know that they have contacted me about their bad service and made some changes to their website so customers will be more satisfied with their service.
They also offered me a free lens with no strings attached. We will see how that goes though.
I'll probably update tonight with a haul post if I have the time :3
Until then, please enjoy these photos:
(random guy sticking out his arm lol)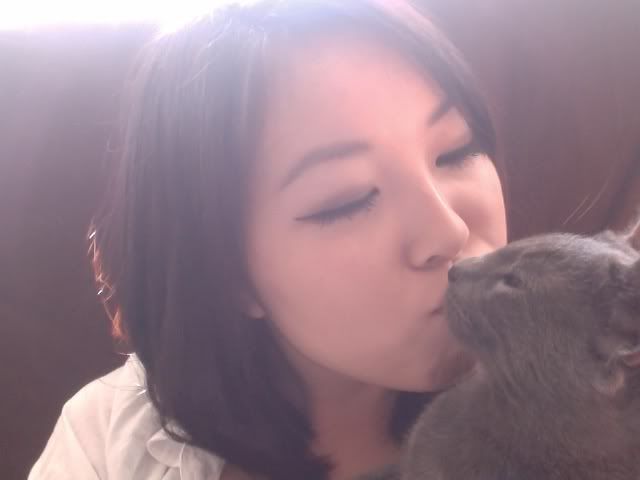 A kitty. He looks like he wants to run away!
Alrighty. That's all for now :3
Thank you for reading about my boring life ^^